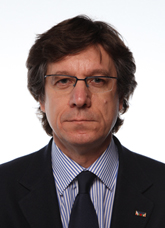 On. MICHELE MOGNATO Onorevole of the Chamber of Deputies
Are you On. MICHELE MOGNATO Onorevole at the Italian parliament?
Manage your new web site in 2 minutes.
Try now it's free!
Onorevole in office since 24/02/2013
MICHELE MOGNATO - Onorevole 57 years, born a VENEZIA. Eletto nella lista PARTITO DEMOCRATICO possiede una Diploma di istituto tecnico industriale
Attuale professione: Dipendente di azienda privata
Contrario

15740
Astensione

403
Favorevole

7159
Non ha votato

1372
Feedback
Do you know On. MICHELE MOGNATO? What do you think about?
---
---
With On. MICHELE MOGNATO at the Italian parliament with the PARTITO DEMOCRATICO (PD) (19.03.2013) group