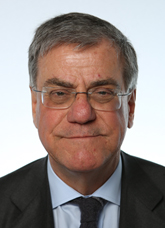 On. PAOLO VITELLI Onorevole of the Chamber of Deputies
Are you On. PAOLO VITELLI Onorevole at the Italian parliament?
Manage your new web site in 2 minutes.
Try now it's free!
Onorevole in office since 24/02/2013
PAOLO VITELLI - Onorevole 73 years, born a TORINO. Eletto nella lista SCELTA CIVICA CON MONTI PER L'ITALIA possiede una Laurea in economia e commercio
Attuale professione: Imprenditore
Contrario

3959
Astensione

42
Favorevole

1399
Non ha votato

6572
Feedback
Do you know On. PAOLO VITELLI? What do you think about?
---
---
With On. PAOLO VITELLI at the Italian parliament with the SCELTA CIVICA PER L'ITALIA (SCPI) (19.03.2013 group